Plus Digital Crosshairs 1000 Night Vision Clip-on
Once you learn to hunt coyote, get Digital Crosshairs 1000 night vision clip-on so you can see them at night and in the shadows at dusk and dawn when coyote packs are out stalking.
Digital Crosshairs 1000 is a night vision clip-on that attaches to any scope and converts it into an digital IR night vision scope.  The kit comes with everything you need, installs in less than a minute with no re-sighting required.
Use your quality optics during the day and clip-on night vision when it gets dark.
www.digitalcrosshairs.net  Just $600
With Digital Crosshairs 1000R you can even record your hunt, video and audio. Take home proof of those bragging rights!  Come with a built-in HD DVR that records to a micro SD card and also capable of playing back right to the Digital Crosshairs night vision system's rail attached screen.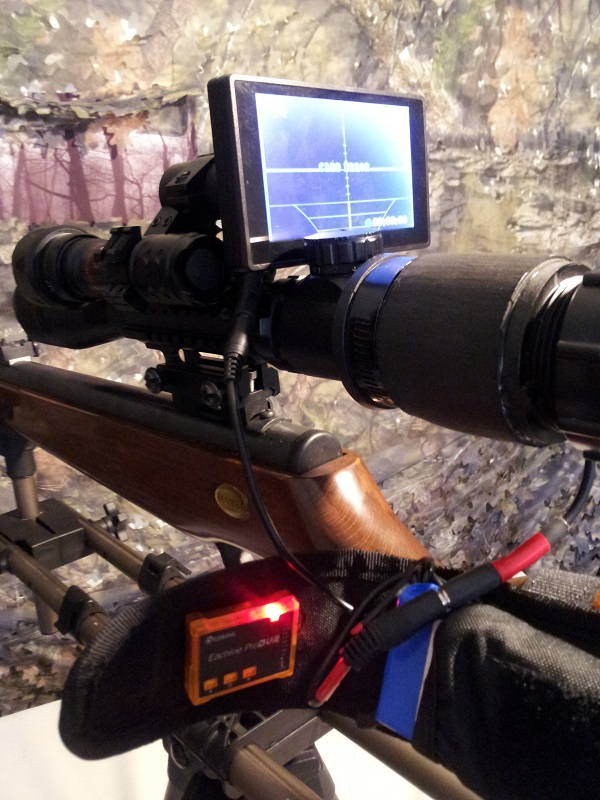 Or call 404-590-6513