By Gon Staff
on

December 24, 2018
Larry Davie, of Waycross, went to check his hog trap and found six dead hogs in the trap, torn to pieces.
"Glad I had the trail camera on the trap," said Larry.
Otherwise, he might not have known for sure what occurred on the Ware County hunting property. In the final trail-cam picture in a series of more than 35 images captured on the camera, the bear opens the trap door and exits.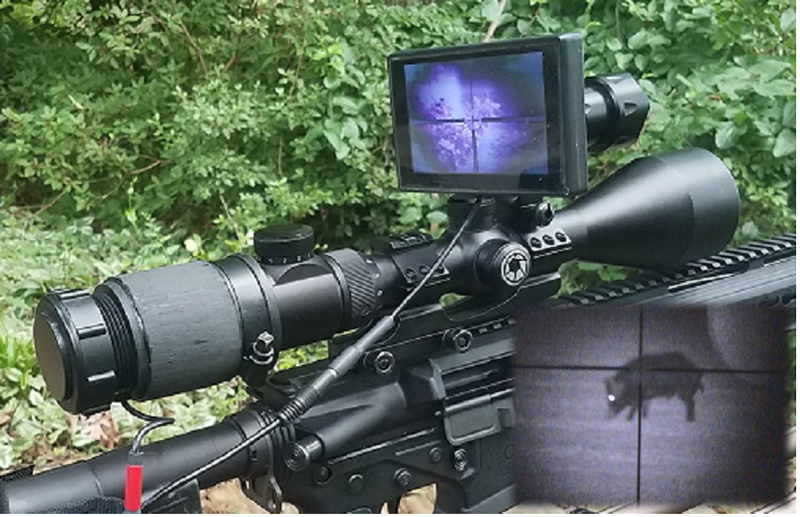 I you got these guys (wild hogs) then you need this guy ( Digital Crosshairs 1000 Night Vision Clip-on). Turn any rifle scope into a digital night vision scope in less than one minute with night time vision over 200+ yards.
www.digitalcrosshairs.net or call 404-590-6513