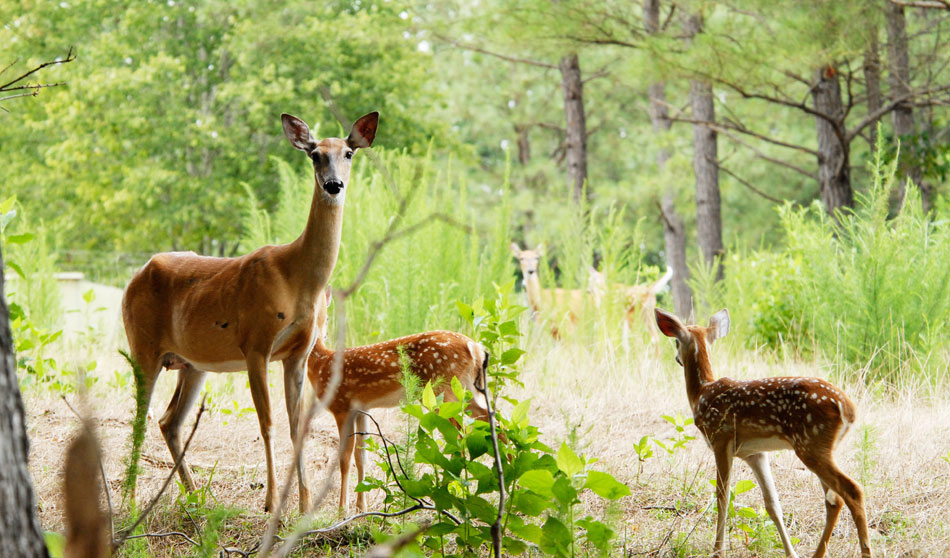 March 18, 2019
BOLSTERING YOUR FAWN CROP
PLANTS AREN'T THE ONLY THING GROWN ON YOUR PROPERTY
Bob Humphrey | Originally published in GameKeepers: Farming for Wildlife Magazine. To subscribe, click here.
The role of hunters is changing. The advancement of programs like Quality Deer Management has prompted an evolution from a mere "consumer" to now a "producer-consumer," and a "hunter-conservationist." Sportsmen are no longer concerned with just harvesting deer. They realize that deer are a "crop" and by employing the right measures they can produce a bigger, better crop. Much of the attention has gone to providing better nutrition through habitat management, but that's only part of the equation. The modern hunter-conservationist can also manage the deer crop by reducing mortality and increasing productivity, and it starts at the lowest level.
Source: Bolstering Your Fawn Crop | Mossy Oak
Digital Crosshairs 1000 IR night vision clip-on adds night vision and low light capabilities to any day scope.  Mounts in less than one minute, with no re-sighting required.
www.digitalcrosshairs.net or call 404-590-6513