The Ransom International Corp., an Arizona-based manufacturing company, has negotiated an exclusive patent license agreement with the U.S. Department of Veterans Affairs.
The agreement, finalized on June 22, allows Ransom to commercialize a patent-pending "puff trigger" invented by Seth Hills, an engineer at the Hunter Holmes McGuire VA Medical Center in Richmond, Virginia…
Read More
Source: Ransom International Secures Patent License from VA for 'Puff Trigger' – TechLink | TechLink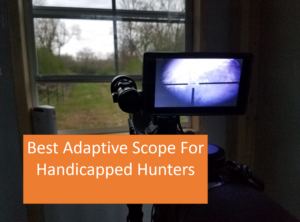 Best Rifle Scopes for Old Eyes: Optics for Poor Vision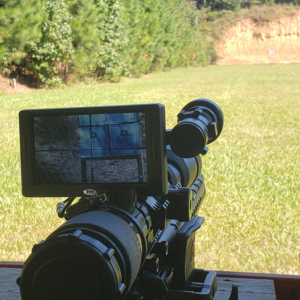 "I have taken the system out a couple times hunting and it seems to be working as advertised. We are able to use it in much lower light conditions than previous devices that we've been using. Have not had a chance to be successful at hunting yet however when we do get some video I will share it with you. Thank you"

John Fritz,
North American Squirrel Association
Outdoor Fun For Seniors and the Physically Challenged
"The best way I can describe this thing is by simply saying IT IS ABSOLUTELY AWESOME!!! I killed 3 Coyotes with it the first night I used it. They never even new I was there and the vision on the Digital Crosshairs 1000 were crystal clear. My average shot was right at 200 Yards and at 11 p.m. the view was almost like daylight through my screen. I only wish now that I had gotten the recorder for it because I could send you some awesome footage of this thing in action. Best product on the market for the money, hands down. Great product Henry and keep up the good work."

JMACK– https://bit.ly/ODTreview
The optics work beautifully. We took a lot of film using them on our Texas Life Hunts. Off to Sedgefield for the Buckmasters David Sullivan Life Hunts Jan. 9-11 and we will use them there as well. Can not thank you enough for your kindness.

Larry F. Hart
Buckmasters American Deer Foundation
BADF National Director, BADF Disabled Hunters
"This is an amazing product and the customer service is amazing. My son has a genetic eye disease and has just Peripheral vision now he is able to shot his rifle and crossbow again. This is the first time in ten years he will be able to hunt again. Thanks Digital FOV."
Tommy Godeaux – Google Review
The elderly population in the United States is increasing rapidly. By the year 2030, approximately 70 million Americans will be over 65 years of age.
Loss of vision among the elderly is a major health care problem: approximately one in three elderly persons has some form of vision-reducing eye disease by the age of 65.
With Digital Crosshairs 1000, vision impairment associated with a decreased ability to target with a scope will no longer will make you put down your guns.  The four most common causes of vision impairment in the elderly are age-related macular degeneration, glaucoma, cataract and diabetic retinopathy. Digital Crosshairs 1000A displays your rifle scope's field of view (crosshairs) on a rail mounted targeting display so you no longer have to struggle to look into a scope tube. Welcome back to hunting!