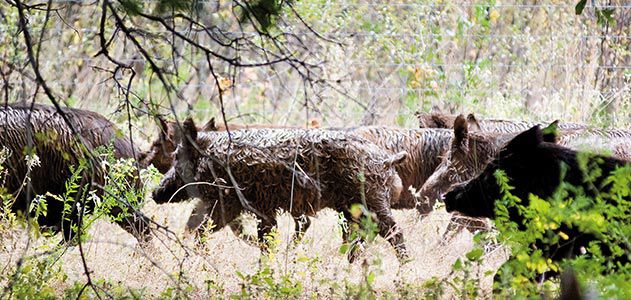 Now numbering in the millions, these shockingly destructive and invasive wild hogs wreak havoc across the southern United States
SMITHSONIAN MAGAZINE
JANUARY 2011
bout 50 miles east of Waco, Texas, a 70-acre field is cratered with holes up to five feet wide and three feet deep. The roots below a huge oak tree shading a creek have been dug out and exposed. Grass has been trampled into paths. Where the grass has been stripped, saplings crowd out the pecan trees that provide food for deer, opossums and other wildlife. A farmer wanting to cut his hay could barely run a tractor through here. There's no mistaking what has happened—this field has gone to the hogs.
RELATED CONTENT
"I've trapped 61 of 'em down here in the last month," says Tom Quaca, whose in-laws have owned this land for about a century. "But at least we got some hay out of here this year. First time in six years." Quaca hopes to flatten the earth and crush the saplings with a bulldozer. Then maybe—maybe—the hogs will move onto adjacent hunting grounds and he can once again use his family's land.
Wild hogs are among the most destructive invasive species in the United States today. Two million to six million of the animals are wreaking havoc in at least 39 states and four Canadian provinces; half are in Texas, where they do some $400 million in damages annually. They tear up recreational areas, occasionally even terrorizing tourists in state and national parks, and squeeze out other wildlife.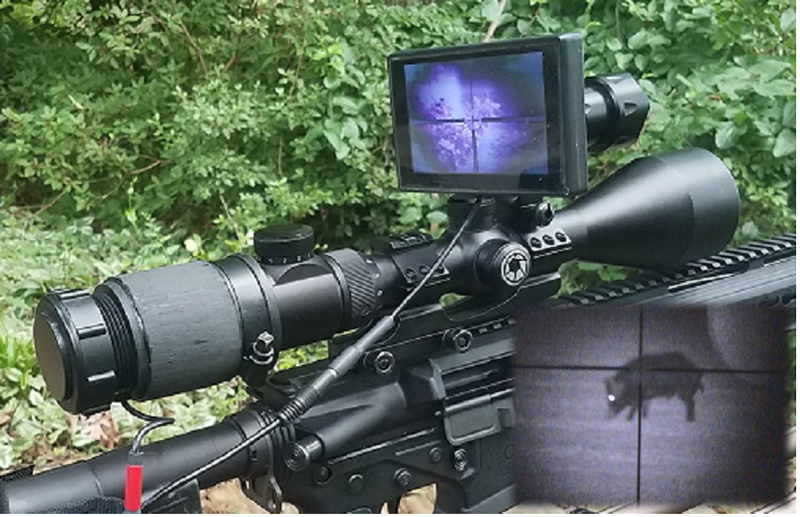 I you got these guys (wild hogs) then you need this guy ( Digital Crosshairs 1000 Night Vision Clip-on). Turn any rifle scope into a digital night vision scope in less than one minute with night time vision over 200+ yards.
www.digitalcrosshairs.net or call 404-590-6513