Watch as a couple of hunters lay the smack down and shoot 22 hogs in one night during this wild and crazy thermal hog hunting trip.
Posted by John McAdams
June 27, 2016
Hogs are very intelligent and adaptable animals and learn very quickly to not venture out during the day in areas where there is lots of hunting pressure. When this occurs, doing some thermal hog hunting at night quickly becomes one of the few reliable ways to keep their numbers in check.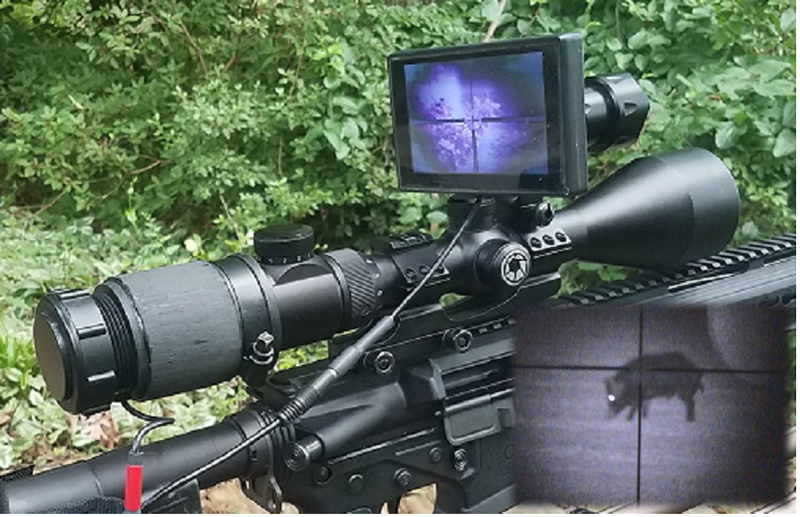 I you got these guys (wild hogs) then you need this guy ( Digital Crosshairs 1000 Night Vision Clip-on). Turn any rifle scope into a digital night vision scope in less than one minute with night time vision over 200+ yards.
www.digitalcrosshairs.net or call 404-590-6513