BY BRAD FITZPATRICK JANUARY 9, 2018
Eichler and Zepp. They make it look so easy.
No matter how many times you watch the coyote-killing team on video, you just can't figure out how to duplicate their success. While those guys seem to bring coyotes running to the gun every time they make a rabbit squeal, you've only managed to call in a few crows and one stray dog looking for an easy meal. You've spent a few months' worth of rent on rifles, lights and calls. You're developing tinnitus from listening to the scream of a dying rabbit over and over. And, still, you haven't gotten a single 'yote to show for your efforts.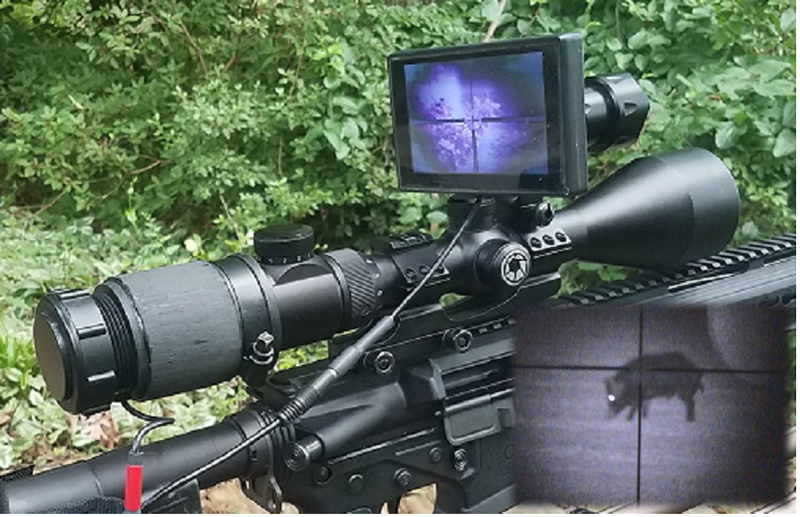 Digital Crosshairs night vision clip-on can help you bring home more tails.
I you got these guys then you need this guy ( Digital Crosshairs 1000 Night Vision Clip-on). Turn any rifle scope into a digital night vision scope in less than one minute with night time vision over 200+ yards.
www.digitalcrosshairs.net or call 404-590-6513