by Michael Faw – Wednesday, January 31, 2018
While all hunting is exciting, nothing spikes the excitement meter as high as coyote hunting. In most hunting situations for this species you are sitting on the ground, calling to imitate a meal such as a dying rabbit…and soon you have a coyote turning the tables and hunting you. It's those many sharp, exposed fang-like teeth that are coming at you in a full-bore charge, and the overwhelming adrenaline rush that follows, that soon converts ordinary hunters into committed coyote chasers.
"While all hunting is fun, coyote hunting is at the top for thrills," says Chase Watley of Centerville, Iowa. "The calling part is a lot of fun, and hopefully it will lead to shooting a coyote, which is even more fun." Chase hunts on his family farm, and coyote numbers there have been rising in recent years.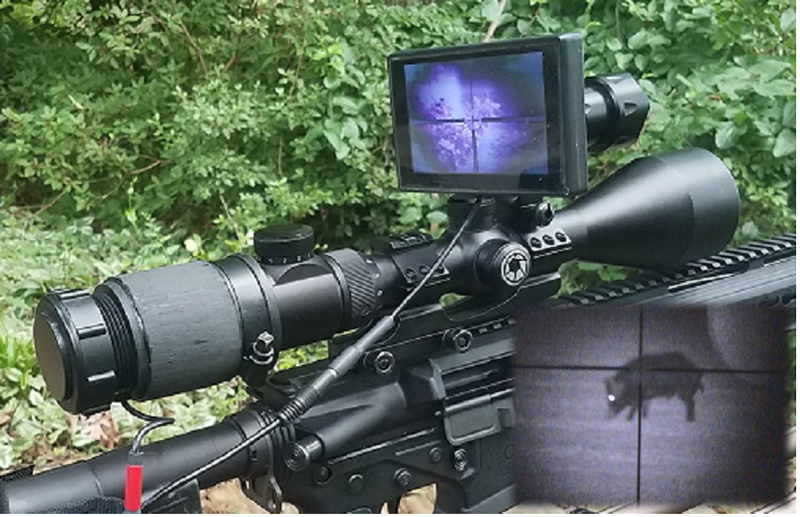 Digital Crosshairs night vision clip-on can help you bring home more tails.
I you got these guys (wild coyote) then you need this guy ( Digital Crosshairs 1000 Night Vision Clip-on). Turn any rifle scope into a digital night vision scope in less than one minute with night time vision over 200+ yards.
www.digitalcrosshairs.net or call 404-590-6513