April 9, 2018
By Dan Chapman, Public Affairs Specialist
Elrod lives alone on this 40-square mile barrier island below Savannah. He works when he wants — daybreak, late afternoon, middle of the night. His office is the salt marshes, sandy beaches, maritime forests and cypress swamps that make up one of Georgia's most beautiful sea islands.
"I never would've imagined that this would be my job," Elrod says, trundling through Ossabaw's swampy midsection in a scruffy Chevy truck with an AR-15 semi-automatic rifle riding shotgun. "But I sure do enjoy doing it."
He is, officially, a "hog control technician" for the Georgia Department of Natural Resources — the only full-time, government-paid wild boar hunter in the South. The specialness of his job owes to the rapaciousness of the hogs. They're a nasty, eat-everything, invasive species that are alien to Ossabaw and run roughshod over flora and fauna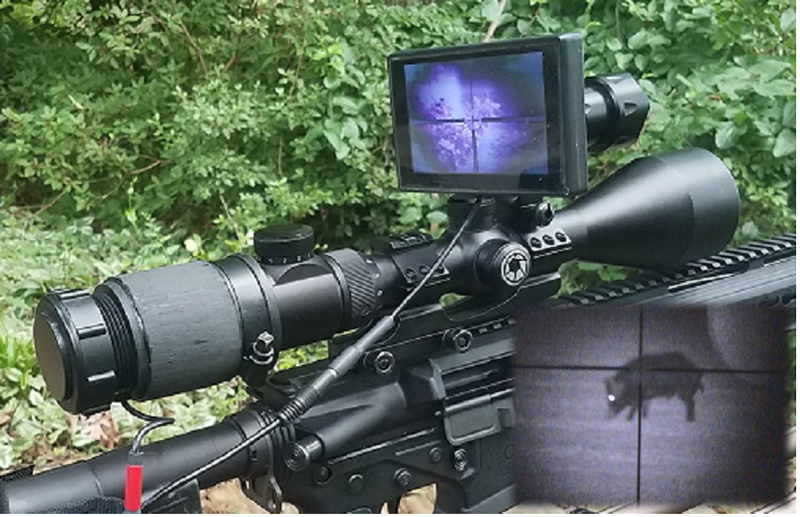 Digital Crosshairs night vision clip-on can help you bring home more tails.
If you got these guys (wild hogs) then you need this guy ( Digital Crosshairs 1000 Night Vision Clip-on). Turn any rifle scope into a digital night vision scope in less than one minute with night time vision over 200+ yards.
www.digitalcrosshairs.net or call 404-590-6513