BY STEVE HICKOFF MAY 11, 2018
1. Property Damage Control
Pre-hunt discussions by friends, outfitters, ranch owners and others often conclude with statements such as: "And kill as many pigs as you want."
Damage control on properties is often one aim. There are four others as well.
Gear tip: Keep an eye on roaming hogs with the Covert Scouting Cameras Night Stryker in Realtree Xtra.
Bonus read: More on damage by wild pigs.
2. Year-Round Hunting Opportunity
Let's face it, the weeks and months between spring turkey and fall deer seasons are long.
Fishing, as fun as it is, doesn't always provide the variety you might need. You may want, to put it simply, hunt.
Pigs provide the answer.
Some states, like Alabama, just require a small-game license to target them; others, like Georgia, ask for regular hunting paperwork. In Oklahoma, no license is required to hunt wild pigs on private land.
Often, too, there are no closed seasons on these feral swine; even night hunting and other opportunities.
Always check your state's regulations though, as they vary. Have fun but stay legal.
Bonus photo gallery: Hogs by Helicopter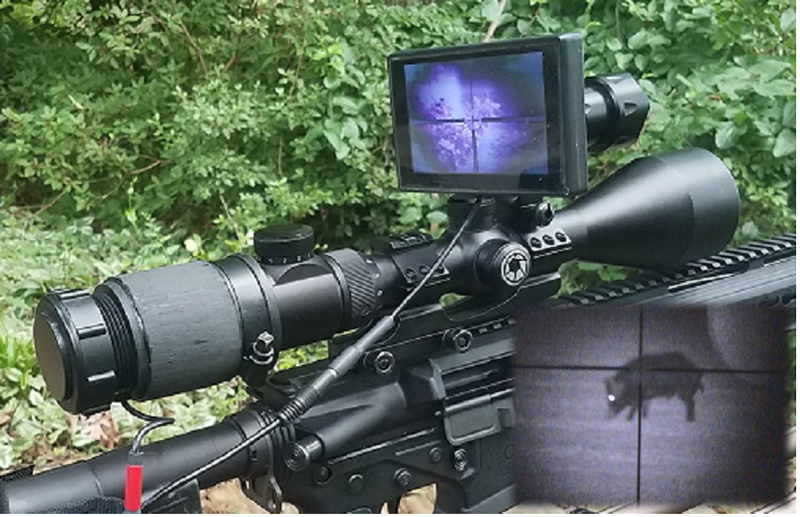 Digital Crosshairs night vision clip-on can help you bring home more tails.
If you got these guys (wild hogs) then you need this guy ( Digital Crosshairs 1000 Night Vision Clip-on). Turn any rifle scope into a digital night vision scope in less than one minute with night time vision over 200+ yards.
www.digitalcrosshairs.net or call 404-590-6513