Yep, sure is hot. August is always a scorcher. But, how much do you love hunting? Aug. 15 is the opening day of WMA squirrel season, and wild hogs are also legal to take. I consider this to be the easiest time to fill my freezer with wild pork or bag a trophy boar.
In answer to the above, I do love hunting enough to brave the heat, further enhanced by the fact that WMA hogs have been left alone for nearly three months. A calmer animal is easier to hunt. Because of the heat, they can be easier to pinpoint as they will be drawn to the cooler swamps, drainages and floodplains to wallow and lay up. If a high and dry food source is a good distance away, they will have a very defined travel corridor, there and back. Cut across some fresh sign, and track 'em down.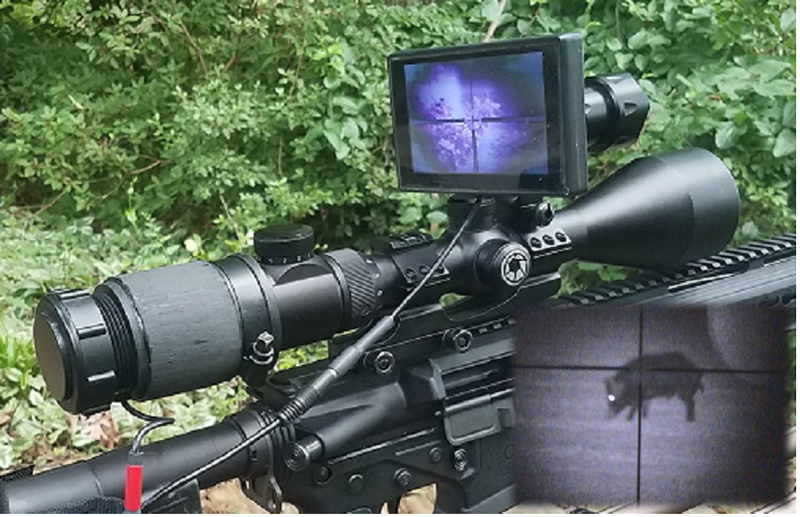 Digital Crosshairs night vision clip-on can help you bring home more tails.
If you got these guys (wild hogs) then you need this guy ( Digital Crosshairs 1000 Night Vision Clip-on). Turn any rifle scope into a digital night vision scope in less than one minute with night time vision over 200+ yards.
www.digitalcrosshairs.net or call 404-590-6513