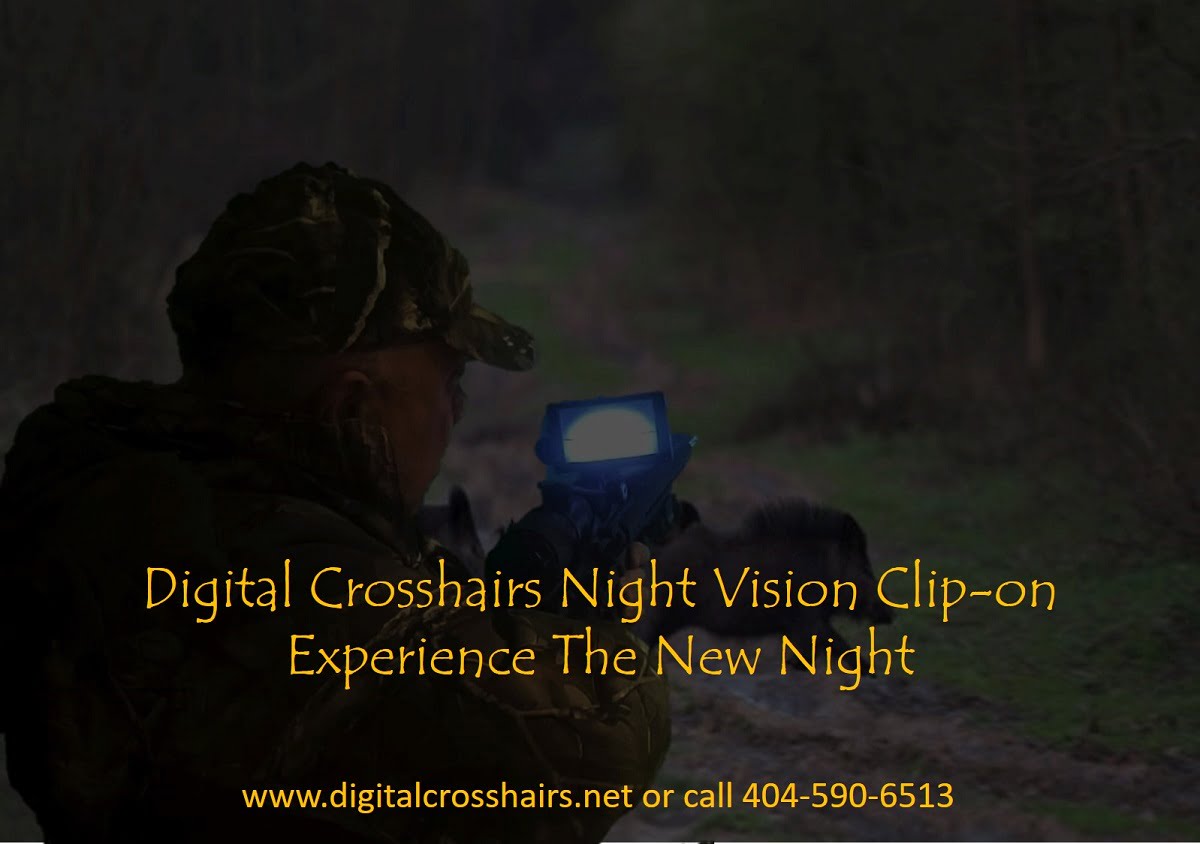 Who We Are?
Digital FOV, LLc
Founded in 2013 by Henry Johns to create an affordable night vision product
Our Mission
Digital Crosshairs goal is to be a great night vision enhancement to the scope you already have.
Digital Crosshairs 1000 was designed to provide an affordable and easy to attach night vision capability to existing rifle scopes. "Simplicity not complexity" is our goal. Most hunters do not have time or the need to program aps to calculate distance, ballistics, GPS, weather conditions or any of this when taking that shot. Our product works just like your scope except for the on and off switch. It is that simple and our mission is to give customers good quality without complexity.
Changing Shooting Experiences
Optical devises have used an eye piece for viewing for centuries but today we are changing that. Why peek through a small eye piece when you can view objects on gun scopes on a digital display device like a small monitor. The maturity of an industry or device is measured by the state of it's user interface.
We take customer service very seriously. Any customer with a problem is a priority. The Digital Crosshairs product line comes with a 3 year limited warranty for parts and labor.
Our Core Values
Our goal is to provide a high quality product at an affordable price. We want to put this technology in the hands of average sports people, educators, public safety professionals, and disabled people around the globe.
DIGITAL FOV, LLC | DUNS: 079372542
SAM Registration: Activation 09/30/2020 Cage Code 8QZ97