Digital FOV's adaptive shooting device helps physically and visually challenged sports men and women enjoy hunting and shooting sports.
Digital Crosshairs 1000A, an easy to install rail mounted video display that puts the view of a rifle, crossbow, or pistol scope's crosshairs on an LCD display that is easy to see from any angle.
It can be difficult for people with visual challenges to focus on targets through a scope eyepiece.  This product puts the scope's field of view right on a rail mounted targeting monitor solving this challenge.
Others with physical mobility challenges can target from any position in which the crosshairs are visible on the screen.
This product mounts on any scope in less than one minute and fits any size eyepiece.  Shooters can bring their own guns and ammo if using a shared unit.  No re-sighting is required.
This system will run about 6 hours on one charge.  Built-in DVR option is also available to record audio and video.
Base Priced $499
See it at www.digitalcrosshairs.net or call 404-590-6513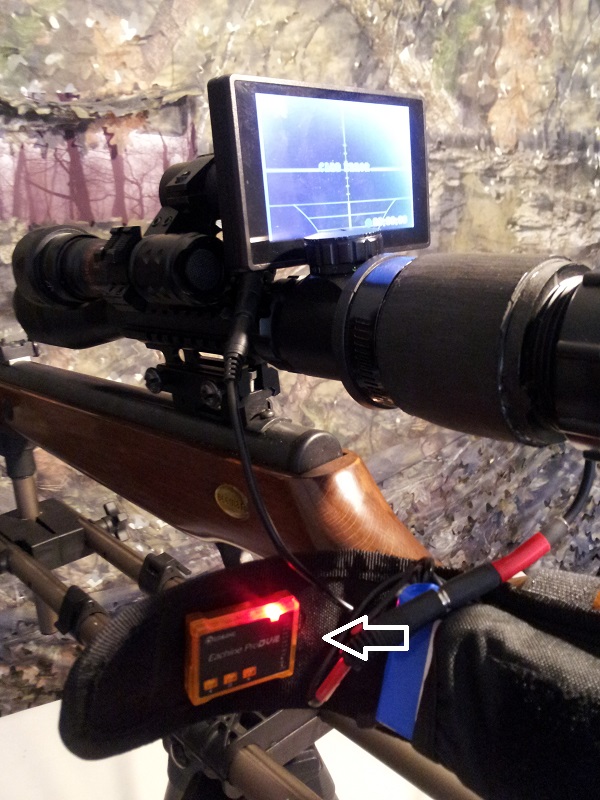 Need an adaptive shooter tripod rifle mount?
This tripod head adapter will securely hold an AR at variable heights to make it easy for many handicapped shooters to enjoy shooting at the range or hunting in the field.
See it at http://www.digitalcrosshairs.net or call 404-590-6513