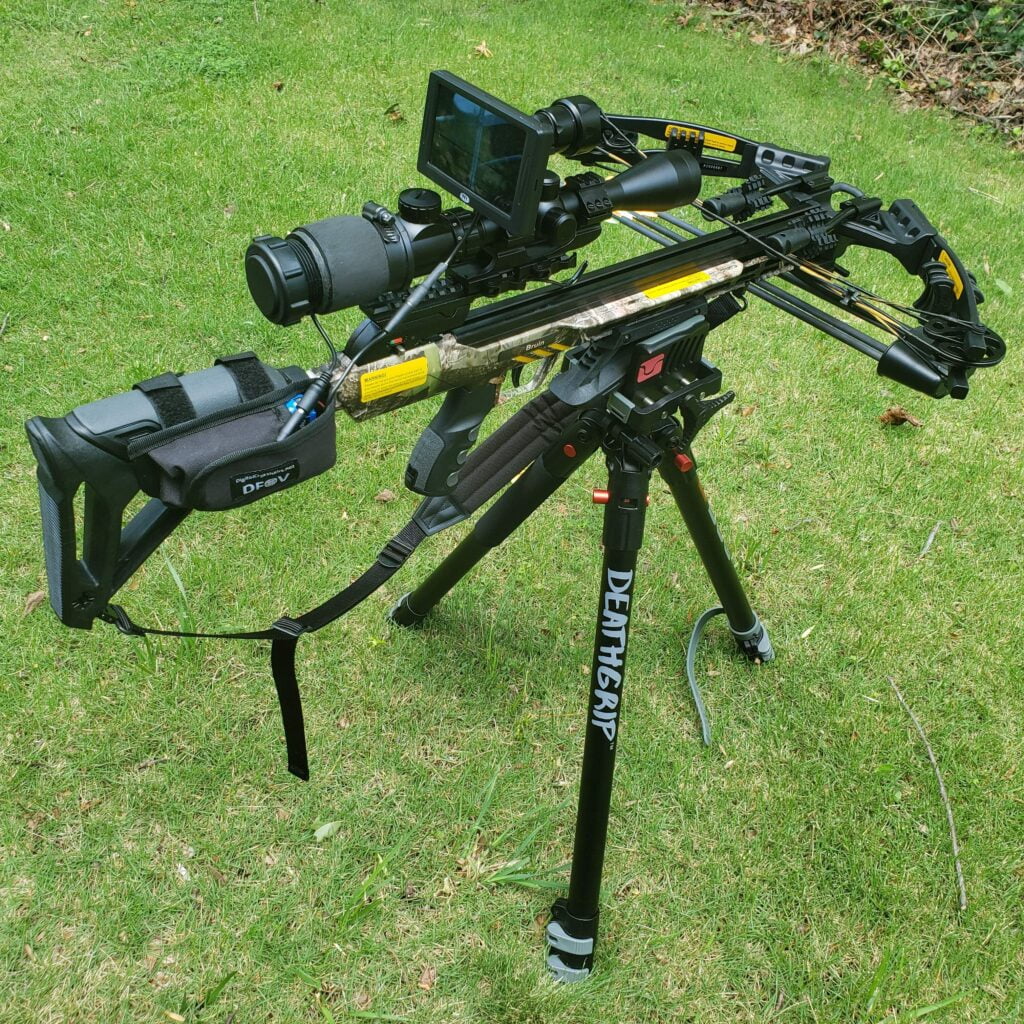 What's new for the 2022 archery deer season?
Add Digital Crosshairs 1000 on a scope with range finder reticle to your crossbow and have a hands down killer package. We are using an affordable Bruin Ambush 370 crossbow (pictured above) with Pinty 3-9 40mm scope siting on a DeathGrip tripod and placed the first three arrow clustered together center target at 40 yards. If your objective is to have the most accurate shooting experience possible, you will shoot like a pro with this point and shoot game like system.
Pinty Range finder reticles are perfect for crossbows
The first day at the range with this crossbow setup I was able to determine where to position the bulls eye on my scope's range finder reticle. I shot at 30 yards, 40 yards, and 50 yards with repetitive accuracy once I knew which crosshair line to use for each distance. The screen makes shooting so easy. Eye position no longer matters when using Digital Crosshairs 1000 clip-on because it is always showing the scope's field of view from the most optimal eye position no matter what angle you are looking from.