A bill was sent to the House floor Friday that will create a special type of hunting permit specifically for blind and visually impaired sportsmen.
The House Judiciary Committee passed House Bill 2597, which would allow legally blind people to hunt with the assistance of a sighted, permitted guide. It would also allow for the use of certain adaptive equipment, which is currently illegal.
"So in effect, we have the assistant acquiring the target … selecting t…
Source: New Bill Allows Blind Sportsmen to Hunt with Illegal Adaptive Equipment – COOL BLIND TECH
==============================================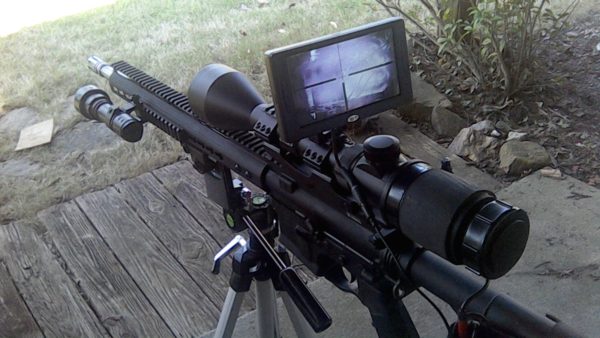 Adaptive Shooting Clip-on System
Digital Crosshairs 1000A
Adaptive LCD Targeting Display for Standard Scope!
Digital FOV's adaptive shooting device helps physically and visually challenged sports men and women enjoy hunting and shooting sports.
Digital Crosshairs 1000A, an easy to install rail mounted video display that puts the view of a rifle, crossbow, or pistol scope's crosshairs on an LCD display that is easy to see from any angle.
https://www.digitalcrosshairs.net/product/adaptive-hunting-devices
Or Call 404-590-6513